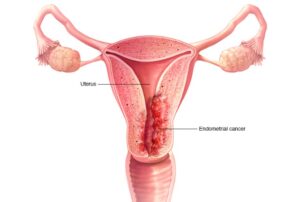 Vulvodynia is chronic pain or discomfort around the opening of your vagina (vulva) for which there's no identifiable cause and which lasts at least three months. The pain, burning or irritation associated with vulvodynia can make you so uncomfortable that sitting for long periods or having sex becomes unthinkable. The condition can last for months to years.
If you have vulvodynia, don't let the absence of visible signs or embarrassment about discussing the symptoms keep you from seeking help. Treatment options are available to lessen your discomfort. And your doctor might be able to determine a cause for your vulvar pain, so it's important to have an examination.
Symptoms
The main vulvodynia symptom is pain in your genital area, which can be characterized as:
Burning

Soreness

Stinging

Rawness

Painful intercourse (dyspareunia)

Throbbing

Itching
Your pain might be constant or occasional. It might occur only when the sensitive area is touched (provoked). You might feel the pain in your entire vulvar area (generalized), or the pain might be localized to a certain area, such as the opening of your vagina (vestibule).
Vulvar tissue might look slightly inflamed or swollen. More often, your vulva appears normal.
A similar condition, vestibulodynia, causes pain only when pressure is applied to the area surrounding the entrance to your vagina.
Causes
Doctors don't know what causes vulvodynia, but possible contributing factors include:
Injury to or irritation of the nerves surrounding your vulvar region

Past vaginal infections

Allergies or sensitive skin

Hormonal changes

Muscle spasm or weakness in the pelvic floor, which supports the uterus, bladder and bowel
Treatment
Vulvodynia treatments focus on relieving symptoms. No one treatment works in every case. For many, a combination of treatments works best. It can take time to find the right treatments, and it can take time after starting a treatment before you notice relief.
At Alimran Medical Center, we may recommend any of the following treatments
Regenerative medicine treatment (Prolotherapy)
Neurons stimulation
Repetitive Transcranial Magnetic Stimulation, rTMS
Transcranial direct current stimulation (tDCS)
Steroid injection
Trigger point injections

Epidural steroid injections
Chiropractic